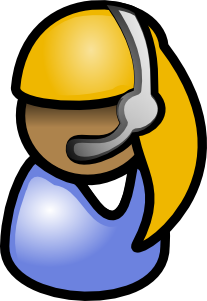 A support system is a way of handling all the incoming communications to your business or school.
Traditionally, electronic communication would have been email. Now it can also consist of Facebook messages, Twitter messages and messages from a wide range of sources.
Managing all of those messages can quickly become a mess.
Email is usually the first choice, but in a traditional setup it has major limitations.
Email was only really intended for one-to-one communication or sometimes one-to-many. The actual usage now is much more complicated.
In order to manage all those messages a system needs to be put in place to manage those messages.
Organization
Within an organization there are the individuals ranging from the owner, boss, CEO and members of management through to every other person who handles something within the company.
Those individuals are usually broken in teams. These could be whole departments, or smaller subdivisions of those departments. Essentially teams of people who deal with specific issues or who share a similar roles and responsibilities.
The Process
Here's the process for group emails (eg. support@yourcompany.com and billing@yourcompany.com ):
Email flows in.
The email is sorted automatically according to the email address.
Email is stored in the system and allocated to a team.
Team members check the incoming messages in a pseudo-inbox.
Messages are answered or tagged for the attention of another team member.
Answers to messages are automatically sent to the original sender.
The original sender can mark their message as solved or followup if they need further response.
And that's it in a nutshell.
The diagram below shows the general idea.